Sign up for the Current 93/Coptic Cat mailing list below:
tir.an.na ud nu-uh-šú mu.bí mar-ra-tum
meš-hu šá mul ki-šú ia-'-nu
Wed 11 December 2013
Current 93 Æon Into and Onto London as the following ghosts and hosts on February 8 2014: David Tibet, Jack Barnett, James Blackshaw, Reinier van Houdt, Andrew Liles, Tony (TS) McPhee, Jon Seagroatt, Carl Stokes and Bobbie Watson.
We also hope soon to announce another special guest but are waiting for Love, Death and the Lady to confirm their appearance.
See you all in PickNick Babylon. Tickets for the concert are now almost sold out. Ticket sales.
Wed 11 December 2013
We are not yet ready to take pre-orders on this book, which is published on February 8 and launched at the London concert along with the new C93 album, I AM THE LAST OF ALL THE FIELD THAT FELL (A CHANNEL). However, as we will shortly be finalising the print run, it would be useful to have an idea of how many individuals who have not already prepaid for this item (a very long time ago!) may be interested in purchasing it. This will give us a better idea of what the final print run shall be, as it is not something I wish to keep in stock for a long time.
Please email , with SING OMEGA as the subject, to express an interest in purchasing this publication.
Wed 11 December 2013
We all had a wonderful time in Russia and were OverMoon to meet so many friends and spheres. Especial thanks to Anastasia Kuryokhina, Ksenia Kolkova, Dasha Nikiphorova, Natasha Padabed, Theodor Kuryokhin, Liza Petrovskaya, Alexey Kluyev, Ksenia Nefedova, Father Kosma, Olga Konopatova, Elizaveta Ivanova, Olga Twighlight, Himmel Sasha and Grisha Burtsev. Thanks too, to Anna Denisova: anndoing.com for allowing us to use some of the beautiful photos she took of us in St. Petersburg.
Wed 27 November 2013
We are OverMoon and FoxFaced to UTTER our dear friend the Hallucinatory and HoneyHowlThroated GhostPoet MacGillivray is C93's special guest at our Channelling of I AM THE LAST OF ALL THE FIELD THAT FELL on February 8 2014 at London's Union Chapel.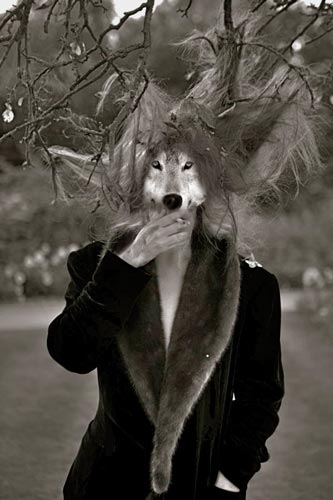 She has walked in a straight line with a dead wolf on her shoulders through the back streets of Vegas into the Nevada desert, eaten broken chandelier glass in a derelict East Berlin shopping mall, head-banged in gold mediæval stocks in Birmingham allotments, burnt on a sun-bed wearing conquistador armour in Edinburgh's underground city, breast-fed a Highland swan in Oxford and regurgitated red roses in Greenland. She remains the clan chief.
For more Seas and Stars about Her, please visit www.macgillivray.org.uk.